Episodes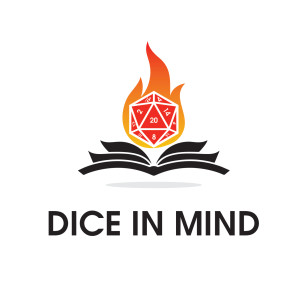 Monday Dec 19, 2022
Monday Dec 19, 2022
With the holiday season approaching across the Northern Hemisphere, we are taking two weeks to explore the importance of mental health and how RPGs and adjacent canons and games can promote it. Please join us for this timely conversation...and please be well.
If you are in need of talking with someone, please consider calling:
911: Emergency Assistance
988: Suicide and Crisis Lifeline
You can also check out this list of resources curated by the American Psychological Association.
Disclaimer: This episode in no way constitutes a therapeutic interaction, the provision of clinical intervention, or a professional relationship in any manner.
Welcome to Dice in Mind, a weekly podcast in which we explore the meaning of life through the lens of RPGs!  In each episode, we will consider everyday stuff like science, religion, philosophy, and economics…through the lens of a specific roleplaying game and its dice mechanic.
If you like what you hear, consider buying us a cup of coffee or becoming a patron.  You can also join the conversation by following us on Facebook.
Music by Kevin McCloud courtesy of Creative Commons by Attribution 3.0 license (https://www.youtube.com/c/kmmusic/featured).