Episodes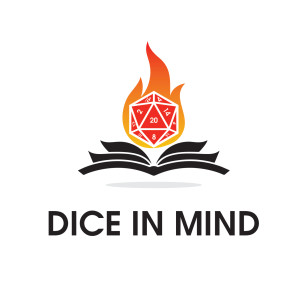 Monday Apr 03, 2023
Monday Apr 03, 2023
Katrina Ostrander has served as editor for over a dozen media tie-in novellas spanning multiple genres including cyberpunk, fantasy, Lovecraftian horror, and science fiction. She has worked with emerging writers as well as New York Times–bestselling authors. As the Creative Director of Story and Setting with the Asmodee Franchise Development Team, she oversees the internal and licensed development of the company's proprietary IPs. Besides her work as an editor of tie-in fiction and developer of IPs, she has written for or developed over a dozen roleplaying game products, including adventures, supplements, and core rulebooks.
Please check out these links from the episode:
The Great Clans of Rokugan
KatrinaOstrander.com
Twitter
Welcome to Dice in Mind, a weekly/biweekly podcast in which we explore the meaning of life through the lens of RPGs!  In each episode, we will consider everyday stuff like science, religion, philosophy, and economics…through the lens of a specific roleplaying game and its dice mechanic.
If you like what you hear, consider buying us a cup of coffee or becoming a patron.  You can also join the conversation by following us on Facebook.
Music by Kevin McCloud courtesy of Creative Commons by Attribution 3.0 license (https://www.youtube.com/c/kmmusic/featured).