Episodes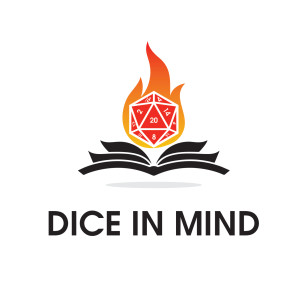 Monday Feb 20, 2023
Monday Feb 20, 2023
Dr. Aaron Peterson is an active researcher and most recently was an assistant professor of educational leadership as well as higher education and student affairs leadership at Minnesota State University-Moorhead. His research explores conflict engagement best practices for higher educational leaders, students, and the private sector.
Please check out these links from the episode:
Star Wars and Conflict Resolution (book)
Star Wars and Conflict Resolution (website)
Welcome to Dice in Mind, a weekly/biweekly podcast in which we explore the meaning of life through the lens of RPGs!  In each episode, we will consider everyday stuff like science, religion, philosophy, and economics…through the lens of a specific roleplaying game and its dice mechanic.
If you like what you hear, consider buying us a cup of coffee or becoming a patron.  You can also join the conversation by following us on Facebook.
Music by Kevin McCloud courtesy of Creative Commons by Attribution 3.0 license (https://www.youtube.com/c/kmmusic/featured).