Episodes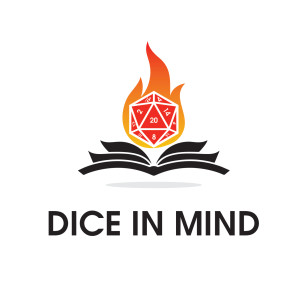 Monday Feb 06, 2023
Monday Feb 06, 2023
Aaron Dill is a veteran of Games Workshop, Gale Force Nine, and Monster Fight Club. With over 20 years in the tabletop hobby world, he is excited to be embarking on a new adventure Jolly Lark Games. Over the years, Aaron has run Grand Tournaments, designed gaming accessories, and collaborated on a number of popular board games. His work includes Firefly: the Game, Star Trek Ascendancy, Spartacus, the Sons of Anarchy board game, Tentacle Town, and more.
Please check out these links from the episode:
Jolly Lark Games
Jolly Lark (videos)
Games Workshop
Gale Force Nine
Monster Fight Club
Star Trek: Picard (Season 3)
Risk Board Game
Welcome to Dice in Mind, a weekly/biweekly podcast in which we explore the meaning of life through the lens of RPGs!  In each episode, we will consider everyday stuff like science, religion, philosophy, and economics…through the lens of a specific roleplaying game and its dice mechanic.
If you like what you hear, consider buying us a cup of coffee or becoming a patron.  You can also join the conversation by following us on Facebook.
Music by Kevin McCloud courtesy of Creative Commons by Attribution 3.0 license (https://www.youtube.com/c/kmmusic/featured).