Episodes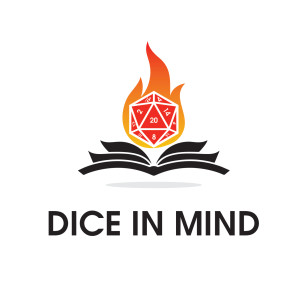 Monday Jan 23, 2023
Monday Jan 23, 2023
Matt Davids is a writer, a creator of tabletop role-playing game resource books, a novelist, a podcast host, and a former filmmaker. He is the author of the Amazon bestsellers, The Book of Random Tables and The Book of Random Tables: Quests. His first novel, The Spaceport Gambit, was released in June 2021. He lives in Missouri with his wife and their four children. His bookshelves groan under the weight of classic literature, science fiction, and fantasy. He enjoys playing Dungeons & Dragons, studying cinema and philosophy, and knows more about 80s post-apocalyptic movies than any reasonable person should.
Please check out these links from the episode:
MattDavids.com
dicegeeks.com
Green Ronin
Spy Game (Modiphius)
Next Chapter Booksellers (Saint Paul, MN)
Welcome to Dice in Mind, a weekly/biweekly podcast in which we explore the meaning of life through the lens of RPGs!  In each episode, we will consider everyday stuff like science, religion, philosophy, and economics…through the lens of a specific roleplaying game and its dice mechanic.
If you like what you hear, consider buying us a cup of coffee or becoming a patron.  You can also join the conversation by following us on Facebook.
Music by Kevin McCloud courtesy of Creative Commons by Attribution 3.0 license (https://www.youtube.com/c/kmmusic/featured).