Episodes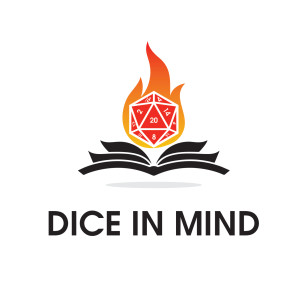 Monday Dec 05, 2022
Monday Dec 05, 2022
We are geeking out this week to chat with Thomas Marrone. The creator of countless and stunningly beautiful starships, Thomas spent a bit of time with us walking us through his creative process, his evolution as an artist, and more. Join us as we explore the sacred duty of designing ships for Star Trek.
Please check out Thomas' oeuvre:
Website
Twitter
ArtStation
Star Trek Online
As the Art Director for Star Trek Online, Thomas provides multidisciplinary art leadership on a long-running and successful MMORPG. His experience in live game development has taught him the importance of balancing speed and quality while maintaining relationships with licensors, overseeing external development resources, satisfying player expectations, and building team morale.
Welcome to Dice in Mind, a weekly podcast in which we explore the meaning of life through the lens of RPGs!  In each episode, we will consider everyday stuff like science, religion, philosophy, and economics…through the lens of a specific roleplaying game and its dice mechanic.
If you like what you hear, consider buying us a cup of coffee or becoming a patron.  You can also join the conversation by following us on Facebook.
Music by Kevin McCloud courtesy of Creative Commons by Attribution 3.0 license (https://www.youtube.com/c/kmmusic/featured).