Episodes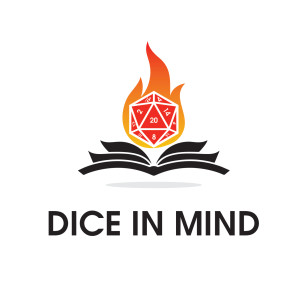 Monday Sep 12, 2022
Monday Sep 12, 2022
Friend of the podcast Jim Johnson is back! An accomplished author and project lead for Star Trek Adventures at Modiphius, Jim joins us to talk about the creative process behind the Utopia Planitia Starfleet Sourcebook. We see this latest expansion of the line as Jim's love letter to Star Trek. Join us for the first half of our two-part conversation on starships, Trek, and many things adjacent.
Please check out Jim's oeuvre with and beyond Modiphius:
Utopia Planitia Starfleet Sourcebook
Scribe Ineti: Jim Johnson's Writing
Pistols and Pyramids
Star Trek Adventures
Jim Johnson is the author of the Pistols and Pyramids series, the Potomac Shadows series, and other prose fiction series currently under development.  He has written sundry other pieces of fiction, including several stories published in the Star Trek universe, and has freelanced for pen and paper roleplaying game companies, including Modiphius (Star Trek Adventures), Decipher (The Lord of the Rings RPG), and White Wolf (Mage: The Ascension).  Jim lives in historic Alexandria, VA with his wife, toddler, and a pair of crazy cats.
Welcome to Dice in Mind, a weekly podcast in which we explore the meaning of life through the lens of RPGs!  In each episode, we will consider everyday stuff like science, religion, philosophy, and economics…through the lens of a specific roleplaying game and its dice mechanic.
If you like what you hear, consider buying us a cup of coffee or becoming a patron.  You can also join the conversation by following us on Facebook.
Music by Kevin McCloud courtesy of Creative Commons by Attribution 3.0 license (https://www.youtube.com/c/kmmusic/featured).