Episodes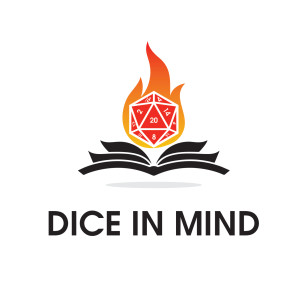 Monday Oct 16, 2023
Monday Oct 16, 2023
We changed our music drops! Stay tuned for Episode 104 for the explanation.
Michael Dismuke is a Certified Professional in Talent Development and Certified Leadership Development and Succession Strategist. He is a national speaker/trainer and consultant, a freelance writer for the Star Trek Adventures RPG, and a published comic creator.
Please check out these relevant links:
Twitter
Captain's Log
Star Trek Adventures
Please also check out our new project on TikTok:
Welcome to Dice in Mind, a podcast hosted by Brad Browne and Jason Kaufman to explore the intersection of life, games, science, music, philosophy, and creativity through interviews with leading creatives. All are welcome in this space.
If you like what you hear, consider buying us a cup of coffee or becoming a patron.  You can also join the conversation by following us on Facebook.
Royalty-free music "Night Jazz Beats" courtesy of flybirdaudio.