Episodes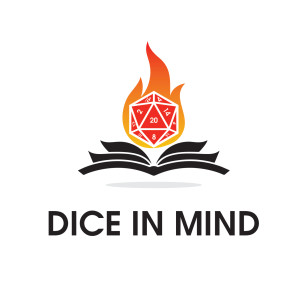 Monday Mar 20, 2023
Monday Mar 20, 2023
Green Ronin developer at large Malcolm Sheppard has over 20 years of experience in the RPG industry as a writer, designer, and developer, starting with work on the Mage: The Ascension line for White Wolf. His other credits include work on Exalted, Shadowrun, Scion, Vampire: The Masquerade, numerous Chronicles of Darkness titles, Blue Rose, and Fantasy AGE. Now at Green Ronin, his work focuses on the Modern AGE RPG, along with other AGE system works, though he's also developed Ork! The Roleplaying Game, and performed writing and editing duties for the Sword Chronicle RPG. Malcolm lives in Ontario, Canada, and coaches historical fencing (rapiers and longswords and such) on the side.
Please check out these links from the episode:
Malcolm Sheppard at Green Ronin
Modern AGE
Fantasy AGE 2nd Edition
The AGE System Is a Map (blog post)
OZ: A Fantasy Role-Playing Game
Welcome to Dice in Mind, a weekly/biweekly podcast in which we explore the meaning of life through the lens of RPGs!  In each episode, we will consider everyday stuff like science, religion, philosophy, and economics…through the lens of a specific roleplaying game and its dice mechanic.
If you like what you hear, consider buying us a cup of coffee or becoming a patron.  You can also join the conversation by following us on Facebook.
Music by Kevin McCloud courtesy of Creative Commons by Attribution 3.0 license (https://www.youtube.com/c/kmmusic/featured).